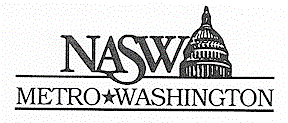 2025 Eye Street, N.W.
Suite 106
Washington, D.C. 20006
(202) 457-0492
September 26, 1995
Dear Mark,
Our thanks to you for a superb daylong consultation on "Building an Effective Board of Directors" on September 16th, 1995. Our Board Members have called to express their appreciation for the opportunity to participate in this experience and some have mentioned that they plan to ask you to provide team building and stress reduction programs for their employees.
Your introduction to the subject of boardsmanship ably set the stage for future discussion of issues which call for congruent interpersonal and group participation in goal setting and conflict resolution. With a Board as complex as ours is, with differing cultural backgrounds, professional roles and regional interests, it was extremely important to affirm the value of each member's contribution while inviting each member to be prepared to "surrender" a bit in the search for a group identity. Our Board Members, each strong and committed individuals, truly appreciated that concept once they could go beyond the usual association of "surrender" and "defeat".
Your drawing experience was particularly helpful in that it provided a common space for Board Members to reflect upon their personal and collective goals for the Board and for themselves. A later exercise with communication styles demonstrated the major impact that varying styles of communication have upon the group's ability to problem solve effectively.
Probably most important of all was your ability to make the day enjoyable, particularly important during a time when Board Members are facing stressful decisions on the Board and their jobs as well. Your creative weaving of humorous stories and possibilities kept everyone feeling comfortable and alive to new options. Your sound clinical.skills were well received among professional colleagues who expect no less than clinical excellence.
We will look forward to other consultations with our Board at future Retreats. Meanwhile, we thank you for preparing us to tackle the important decisions before us in the year ahead.
Sincerely
Joyce A. Higashi, LICSW, DCSW
Executive Director