Inner & Outer Diversity & Inclusion:  Designing & Delivering Innovative-Interactive D/I
Overview:
In today's TNT – Time-Numbers-Technology – driven & distracted world, professionals must bring their most complex and creative ideas and skills, insights and strategies to the world of hi-tech and human touch.  Also critical is having a 4A workplace environment that fosters Authority, Autonomy, Accountability, and Accessibility.  Learn to identify 4A boundaries and to build 4A bridges.  Are you ready to create an open, less status-driven "Helmet's Off" culture?  First, we must recognize the dynamic nature of group process.  Next, we need to help people overcome fear and a sense of loss (of control and status), before we can enable them expand their personal-communicational options and new workplace opportunities.  Other D/I keys include a) the ability to tolerate the frustration of a new learning curve, b) embracing novelty and diverse uniqueness, and c) problem-solving from multiple and inclusive-collaborative viewpoints.  Discover the Stress Doc's Passion Power Model; and bring it to life with his acclaimed "Confronting the Intimate FOE" and "Discussion-Drawing-Diversity" team-building exercises.
Key Bullet Objectives:
Testimonials: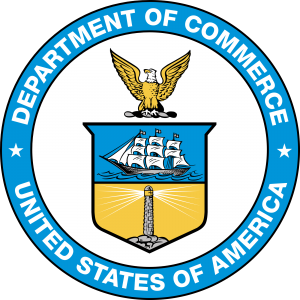 Client Service & Resolution Division, Office of Civil Rights, Office of the Secretary, U.S. Department of Commerce; Cross-Cultural Diversity, One-day workshop, 20 attendees
June 26, 2018
Good afternoon all,
Attached is the assessment of our June 20th Cross Cultural Diversity workshop.  First, my sincere appreciation to Greg, and PRM Consulting, for going the extra mile to ensure that we had coverage for this session due to Meredith's unforeseen illness.  To say that you sent us a "substitute" would minimize the amazing work done by Mark Gorkin, aka, the Stress Doc.  In the early 90's, I became familiar with Mark's work with the former NOAA Mapping Division.  It was wonderful to finally meet him and observe as he skillfully encouraged this group's engagement in this topic.
We noted the comments about Mark's lack of familiarity with the course materials.  However, Carolyn and Mark made it very clear to the participants at the opening of the session that he was asked to fill in for Meredith late the previous evening.  One attendee summed this up best with the comment below:
"The Presenter was using another Presenter's materials and made the best of it.  Mark is a clear, intelligent and empathetic Presenter.  It was a pleasure to spend the day talking with him."
Thank you all for making this a positive experience for the attendees and I look forward to our next session.
Bonnie M. Worthy
Director, Client Service & Resolution Division
Office of Civil Rights, Office of the Secretary
U.S. Department of Commerce
BWorthy@doc.gov
---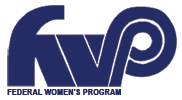 Federal Women's Program Workshops; Stress Resilience, "Passion Power" & Team Coordination:  How a Leader Builds Interactive Community, Aberdeen Proving Ground, 70 participants
From    Johnson, Nnenna L CIV USARMY CAA (US) (US) nnenna.l.johnson.civ@mail.mil

Here are some first cut responses from some of your workshop attendees: 
*Great and engaging presenter, need more presenters like this at APG. 
*Very good tools to use, was able to identify my own stage of burned out, when I didn't realize I was feeling burned out
*Awesome presentation
*He brought a lot of different topics into one presentation, steps to lead to burn out was very interesting
Here is our feedback, from a leadership perspective: (Nnenna Johnson & Danielle Kelley) 
It was a pleasure to have Mr. Gorkin serve as a trainer in our FWP (Federal Women's Program) 28th Annual Women's History Month Training Day Workshop. His energizing techniques for building individual resiliency and risk-taking, along with his expertise in stress-management, team diversity, and leadership became truly enlightening tools for our participants to adopt and use in their daily lives! Mr. Gorkin is extremely entertaining, talented, and well-versed in this arena! He was an absolute joy to work with and have on our team this year! 
Thanks again, and we too look forward to working with you in the future!
Respectfully,
Nnenna L. I. Johnson
Center for Army Analysis (CAA) 
Strategic Partner 
Force Stategy Division, Force Generation Modeling & Analysis Branch 
6001 Goethals Rd, Ft. Belvoir, VA 22060 

Her P.S. You were nothing less than amazing!  We too look forward to working with you in the future!